Top 10 longest bridges in the world
Bridge
A bridge is a structure that permits individuals or vehicles to cross a deterrent, for example, waterway, valley or street, and so on. In other words, it interfaces two focuses that abbreviate the separation and increment the network.
Here we are giving the top 10 the longest bridge in the world for improving the overall information about the human exertion of making a bridge that associates the individuals just as the world.
1) Danyang_Kunshan Grand Bridge
Type: Rail
Length:102.4 miles
Country: China
This completes the Beijing Shanghai railway. When it was finished in 2010, it automatically becomes the longest bridge in the world. And it is still listed as one in Guinness Book of World Record. It is parallel to the Yangtze River. This means you get to enjoy the view of canal and rice paddies while you're on the bridge. This is a sight you should not miss. Its width is 260 feet(Avg). Its height is 100 feet(Avg). The num of spans 2000. It was designed by China Road and Bridge Corporation. Construction cost was US$8.5 Billion.
2) Changhua_Kaohsiung Bridge
Type: Rail
Length: 97.8 miles
Country: Taiwan
Changhua_Kaohsiung Bridge is one of the world's longest bridges. This bridge connects Changhua and Kaohsiung via a high-speed railway. Millions and millions of passengers traversed this bridge
3) Tianjin Grand Bridge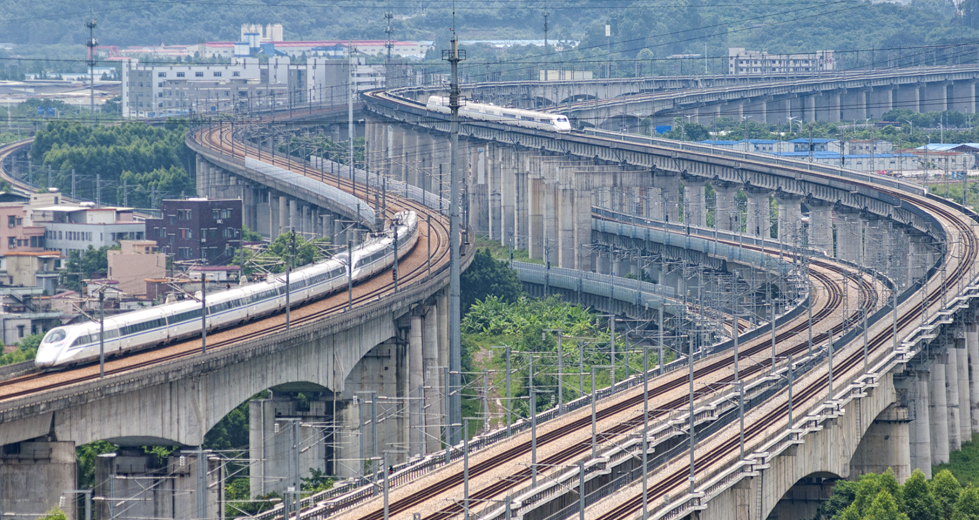 Type: Rail
Length: 70.6 miles
Country: China
Tianjin Grand Bridge is a railway viaduct bridge that runs between Langfang and Qingxian, part of the Beijing Shanghai high-speed railway. It was completed in 2010 and opened in 2011. Between Beijing Grand Bridge and Cangde Grand Bridge, there is the Tianjin Grand Bridge. And like two sisters, this bridge also carries high_speed train. Spanning over 113 kilometers(373,000feet).
4) Cangde Grand Bridge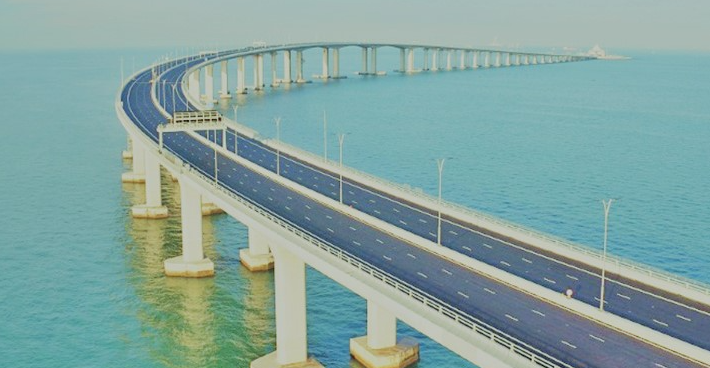 Type: Rail
Length: 65.75 miles
Country: China
Like the Beijing Grand Bridge, this one also carries a High_Speed railway connecting Beijing and Shanghai. To make sure cangde Grand Bridge can withstand earthquakes, they built more than three thousand piers. It was completed in 2010.
5) Weinan Weihe Grand Bridge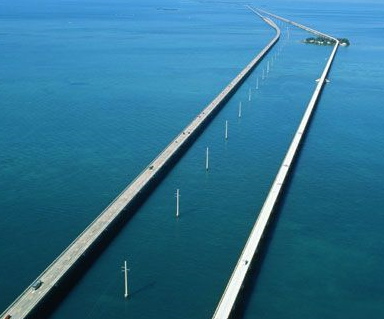 Type: Rail
Length: 49.5 miles
Country: China
When completed in 2008 Weinan Weihe Grand Bridge was the longest bridge in the world. But the title only lasts for as a couple of years. Thanks to the megaproject of grand bridge construction in China. More than 10,000 workers built this bridge from concrete and steel. It carries a high_speed railway connecting Zhengzhou and Xi'an, it spans 79,732 miles long over Wei River and many others.
6) Bang Nay Expressway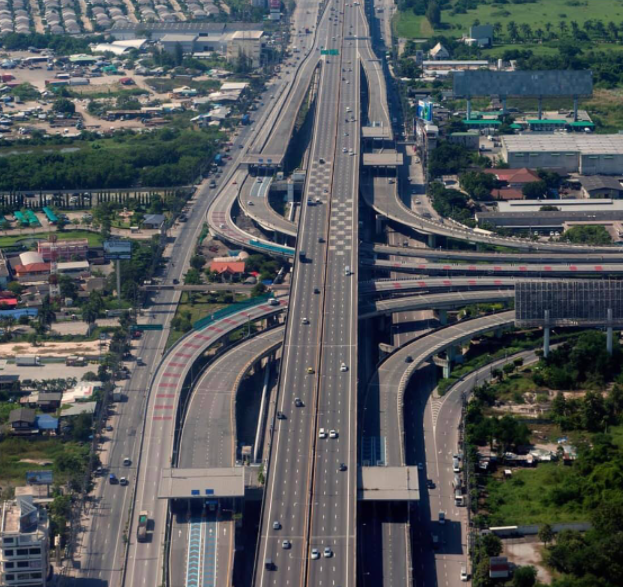 Type: Highway
Length: 33.5 miles
Country: Thailand
The Bang Nay Expressway ( full name: Bang Na- Bang Phli- Bang Pakong Expressway), officially Burpha Withi Expressway. This is a 55km long six-lane elevated highway in Thailand. It is a toll road and runs above the National highway route 34, (Bang Na-Trat highway) owned by the Expressway Authority of Thailand (EXAT). The bridge was the achievement of Sukavich Rangstipol deputy Prime Minister of Chuan Leekpai cabinet (1992_1995). This bridge was designed by the late Louis Berger. This bridge connects some of the most important regions in Thailand.
7) Beijing Grand Bridge
Type: Rail
Length: 29.9 miles
Country: China
It is one of the longest bridges in the world. Beijing Grand Bridge is a 48.153 km long railway viaduct on the Beijing_ Shanghai high-speed railway located in Beijing. It connects two of the biggest cities in China Beijing anal Shanghai. Even though the railway goes all the way to Shanghai, Beijing Grand Bridge ends in Langfang. It spans 44M. It was completed in 2010. It was opened in 2011.
8) Lake Pontchartrain Causeway
Type: Highway
Length: 23.9 miles
Country: USA, Lousiana
Louisiana seems to know what they're doing when it comes to building long bridges, spanning over 38km the southbound part of the bridge opened 1956. And about 13 years later, the northbound side was finally ready. It spans from one bank to another in one straight line
9) Line 1 Wuhan Metro Bridge
Type: Rail
Length: 23.61 miles
Country: China
The Line 1 Wuhan Metro is an elevated metro line in the city of Wuhan, Hubei. It is the longest continuous metro viaduct in the world. Line 1 opened on 28 July 2004, majung Wuhan the fifth city in mainland China to have a metro system after Beijing, Tianjin, Shanghai, and Guangzhou. Although this bridge carries rapid transit, the locals refer to it as light rail. This has nothing to do with the weight of the train or how many passengers it can carry. The term "light rail" came from the fact that this bridge is elevated, making it appear to float lightly in the air.
10) Manchac Swamp Bridge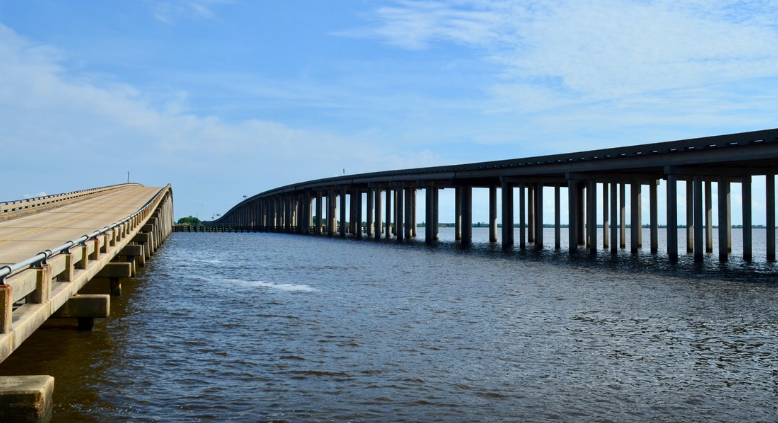 Type: Highway
Length: 22.8 miles
Country: USA, Lousiana
It is one of the longest bridges in the world over water and it is the longest bridge on the interstate highway system. Some claim it is the longest toll_free road bridge in the world. The bridge carries Interstate 55 and U.S route 51 over the Manchac Swamp in Lousiana and represents one-third of the highway approximately 66 miles in Lousiana.  Bridge was opened in 1979. Its piles were driven 250 feet beneath the swamp and with the cost of the span being $7 million per mile to complete.