Top Cartoon Character Movies of All Time
Children starts learning through basic things like, color, shape, size, and words. Normally, the TV shows they watch help them to learn more. These are often cartoons with simple animations and tricks. Animated films targets not only children but also appeals to all ages audience. The moral lesson always very impressive, effective and helpful for the society.
The Little Mermaid
It is the story that follows the journey of a young mermaid named Ariel, who is willing to give up her life in the sea as a mermaid to gain a human soul. She fell in love with Prince, so, Ariel make a deal with the evil sea witch, Ursula, who give her legs in exchange of her melodious singing voice. The movie has some incredible songs which liked by every age. Flounder the tropical fish and Sebastian the crab are the friends of Ariel in her journey. 
The little mermaid tells you the lesson that there is no dream too big or too small. To fulfill your dream you have to face obstacles, undergo different challenges and sometimes you also do mistakes in your journey. But you have to work hard, never give up and finally you fulfills you dream. It also teaches you  about friends and friendship, good friends always appreciate their friends. 
The Lion King
The Lion King is the story of young lion cub Simba, who wants to follow his father's footsteps, Mufasa, the King of the Jungle. The Simba's paternal uncle Scar murders Musafa, than Simba has to fight against his uncle and take back his jungle kingdom. The meerkat Timon and warthog Pumbaa, the childhood friends of Simba are the unforgettable characters in this story. The song Hakuna Matata is the main highlight of the story which give you great feelings. 
The Lion King give you the most important messages about love, friendship, hope and pride. Simba makes an amazing relationships with his fellows who then guide him in the war against his uncle. Simba's friends Timon and Pumbaa teaches him the Swahili phrase "Hakuna Matata" that means "No Worries For The Rest Of Your Days". Life is tough and full of hardships but it doesn't mean you need to suffer. Be happy and Live the life. 
Finding Nemo
As the name shows, it is about finding Nemo, a little overprotective clown fish who lost by his father. Marlin, lives in the Great Barrier Reef which loses his son, Nemo. Nemo is young, lovable clown-fish who wants to explore world outside his home. Nemo ignores the warnings of his father about the ocean's dangers and swims far away from him. Meanwhile, he captured by a diver and sent to dentist's office in Sydney. Marlin desperately search to find his son. During his journey to find his son he meets a humorous and lovable little fish Dory, who suffers from short-term memory loss. They all reunited after facing the challenges 
This story has a lesson for kids and their parents both. For kids is that they should listen their parents and didn't go to that way where they warned you. For parents that you have to trust your child and his abilities, don't pamper them so much that they escaped from you. It also tells you just keep on swimming means whatever the challenges you faced, keep on moving, never give up. 
Moana
Moana is the story of an adventurous teenager who wants to discover her identity. She sails out on a daring mission, travel unknown places for her native island and for the survival of her people. On this mission, she meets mighty demigod Maui, who guides her in her journey to find her way. Together, they encounters the dangerous creatures and impossible odds and finally earns what they want.
Moana is an epic journey that teaches children about self-reliance and self-discovery. It's all about if you are different than never been afraid of. It teaches you that sometimes for the betterment of your people you have to break the boundaries. For gaining success, you must have patience. Try, try, and try, no matter how many times you fails. In the end the most important message that the world is beautiful and diverse where we all live with other creatures. All of them have their unique identity and incredible characteristics. 
Frozen
Frozen is a story of two opposite sisters, their love, power and journey of life. Elsa is an elder one who has cursed to convert anyone or anything into ice. She remains alone and hide herself from the Kingdom of Arendelle. While the Anna, the younger one love to meet new people and open the door of the kingdom for everyone. After freezing the Kingdom of Arendelle, Elsa fly towards the mountains. Anna follow her with her loyal group consist of a kooky snowman Olaf, a mountaineer Kristopher and a lovable reindeer to find her sister, the Snow Queen Elsa, to break her icy spell.
Frozen l tells u nothing is impossible if you work hard then go for it and fulfills your dream. Communicate with people but don't judge them because your words and actions sometimes hurt other.  Love takes time and it build on care and sacrifice. Family and siblings are important and the real magic is love between two sisters.
Frozen ll, the sequel is all about environment and the four elements: earth, water, air, and wind. All of these elements work jointly for the planet welfare and it's habitants. The theme teaches our kids to take care of the environment and our beautiful planet. It also about sisterhood, girl power, and learning lesson from our ancestor's mistakes. 
Inside Out
It is one of the powerful movie, full of emotions and might b a tear-jerker movie for sensitive audience. Riley, a 11 years old Midwestern girl, hockey lover, enjoying her life with her parents in her little world. Her world turns upside down when she with her parents move Minnesota to San Francisco. Riley's emotions Joy, Anger, Fear, Disgust, and Sadness live in the headquarters, inside her mind. Like all of us Riley also affected by these emotions. Theses emotions conflicts each other to settle down Riley in her new environment, but Joy and Sadness helps her to keep things positive and adjusted to new environment.
Inside out shows that emotions are important and major reason for the development and growth of a kid. Parents should form strong connection to their children so they can better understand their emotions
Beauty and the Beast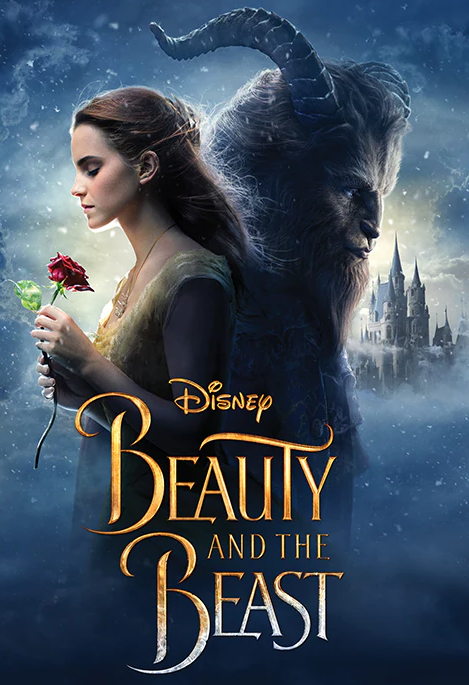 A story of a village girl Belle and an arrogant prince that transformed into a hairy beast due to the spell of wicked enchantress. It is a punishment for a prince until he learns to love and be loved in return. Belle comes in his life and change him into a beautiful person by heart.
The main theme is inner beauty vs outer beauty. It tells us that the inner beauty of a person like kindness values more than the outer beauty like appearance. Inner beauty always remained as compare to outer beauty.
Wall-E (2008)
It is the story of last robot on the earth  named, Wall-E stands for waste allocation load lifter Earth-class. His job is to tidying up the planet by picking the leftover trash from a bygone era. After spending 700 years, Wall-E is single, lonely personality.  During his work, he meets a female robot named EVE. Both then go to exciting galactic adventure that gives the message to everyone about preserving and care of our Eart uph.
It teaches the lesson to all of us that life is beautiful and have meaningful if we focus on our relationships. It also tell us if there is a problem, stand up, prepare yourself to face it and find a solution. 
Tangled
A fairy tale of Rapunzel, the sassy, smart princess who yearns to leave her dull and boring life in a tower. She was captured and locked in a tower by an evil Gothel when she was a child. Her magical long blonde hair has power to give eternal youth, so, Gothel uses this power to keep herself young. Rapunzel escapes with an outlaw named Flynn Rider, then she understands the truth about the real family, her strength and power.
This story teaches you to believe in one's self and abilities, take chances and make greater things in life. Find courage in yourself and take initiative for yourself.
The 'Toy Story' Series
This story introduces you to young Andy and his beloved toys. There is a funny T-Rex, Woody the sheriff and a wiener dog, Slinky. Andy receives a fancy new toy on his birthday, a spaceman Buzz Light year, Woody, the Andy's former favorite toy gets jealous of it. Later on the toys united together to save Buzz and stick with Andy as his family moved to new home. 
The Toy Story series are related to different toys, their origin, journey and their emotions when they are far away from their house. 
The main theme of all Toy Story series is reoccurring of Friendship. We as a human, now forgets the importance and specialty of friendship. It also tells kids that we have to believe in ourselves and when we have some problem, think, plan and then, execute. Try new thing but hold on to those you love. Never leave them. 
The Incredibles (2004)
A family of undercover heroes Mr. Incredible and East-girl with their kids Violets, Dash, and Jack, are forced to live a regular life since the government banned all the superpowers. And then they called out for one more last adventure of their lives. The mission to capture and defeat the power-hungry robot and his wife and kids help him to make mission successful.
It teaches you about the importance of family and working together as a family is really a great feeling. It tells you to embrace your true nature, whatever you are don't hide yourself. 
Cinderella
Cinderella is a story of a sweet, innocent, lovely girl who falls in love with a prince. In her story of love, there is a fairy godmother who helps her, sprites mice friends who encourages her and a bumbling hero dog. On the other hand, she has an evil stepmother and her two-step sisters who always make trouble for her. Cinderella have no chance to attend the royal ball, a fair godmother helped her and her dream comes true. Her animal friend also rescue her from the attic when the prince's footman leaves without her trying on the glass slipper which she left on the ball.
Cinderella teaches us that the real strength is in kindness to all and forgiving others for their wrong doings. Know your self-worth and dream whatever you want. Never let bad things to ruin your heart and your dreams. Cinderella is the story of good and evil, and the luck that changes the life