Fashion industry grows and glows with rapid changes in style and techniques. Dress, jewelry, shoes, makeup even the hair color shows some unique and glamorous styles. Here you can find out some of the hair colors which are in fashion this year. Every woman is not happy with her natural hair color, and she wants some change and versatility to change her look. Hair color ideas can b drawn from different sources like art, nature, fashion color palettes and combinations, etc.
There are four primary hair colors
Blonde
Brunette
Red
Black
These colors can change slightly in tone to creates a different appearance. The hair color trend in 2020 is quite the opposite from previous years as you find unique varieties of hair colors this year.
Jet black

Jet black hair is the hair color that features the deepest, darkest shade of black. It is the most common and the most desired hair color in the world. It has a natural shine, unparalleled dimensions and unique movement makes it plain, honest and straightforward. It also looks cooler if it is rich with blue-black and shiny.
Burgundy Hair Color

Burgundy hair color, (dark red or red wine color) is commonly used for hair-dyeing in brunettes hairs. Blondes and medium brown hairs sometimes also used this noble hue to appear different and brighter. It is not the natural color but looks natural when applied to dark hairs. One thing more for burgundy hair color is the rule of opposites, i.e., warm hair color shades for cool skin tones while cool hair shade for warm skin tones.


Red Hair Color

Red is always attractive, unique and mesmerizing and also gaining popularity day by day. Not many of us have natural red hair color, but thanks to fashion industry we have varieties of shades in red like copper hair color, reddish-brown hair, dark red hair, burgundy red, lighter shades of red, or just the red highlights. You may go for Ombre red also for any base color, from blonde to dark brown tones or highlights your hair tips only that looks terrific and different.

Chocolate Brown Hair Color

As its name indicates, the chocolate brown that gives your hair decent and elegant look with chocolate tone. It is the perfect shades in this winter to apply that provides the warmth with touch. Sometimes women who have rich brown hair wants to add more dimensional chocolate color.
Blonde Hair Color

It is the color which shows the low level of dark pigment eumelanin. The visible hue must have some yellowish touch with a variety of pale blonde to reddish or golden to brownish. It's a mixture of warm and cool hair colors, so it suits to all skin tones as it also has different varieties of blonde shades like vanilla blonde, peach blonde, butter blonde, strawberry blonde, icy blonde, fire blonde, etc.
Brunette Hair Color

Dirty blonde hair is the medium blonde hair color with the light brown tones that meet your match. The brown tones are of wheat or cappuccino color. This hair color pairs well with warmer skin tones and cooler blonde colors. It gets with naturally blonde hair or by lightening naturally brown hair with darker blonde tones throughout your hair, starting away from the roots to some extra pops on end.

Balayage Hair Color

Balayage hair is you can say the modern hair color that allows a sun-kissed natural-looking hair color. The flat, monotonous colors gave way to multidimensional dye which works in pair with trendy haircuts to look dynamic hairstyles that are full of texture and volume. The specialty of every Balayage hair color is it looks different on every head of hair, depending upon the base color, haircut and natural texture of the hair.
Ombre Hair Color
The Ombre hair color usually mixed with the Balayage Hair color, but Balayage is about highlighting, but the Ombre is about shadowing your hair color. It depends on the natural color of your hair and partially on its length but are not limited by them. You can reverse Ombre technique or try unexpected short Ombre hair versions for a more original and sharper look. At the same time, the long, beautiful tresses fulfil the concept of Ombre at fullest.

Raspberry Bourbon Hair
The raspberry bourbon hair color is one of the appealing color styles because it looks like highlighting for the winter. Usually, people shade their hair a bit darker in winter as compare to other seasons. The natural hair color depth is still there but with the bright, rustic mahogany tone. It looks the evolution of cherry hair color with an added shade of purple.

Gray Hair Color

A low fuss color, blend with a camouflage grey by adding other colors similar to your natural hair shade. It is a popular hair color, whatever your age is. Grey hair color on young girls does not surprise anyone now, and it also encouraged old ladies to embrace their grey looks. We can say that the grey hair color trend finds its place in the heads and hearts of fashionistas.

Caramel Hair Color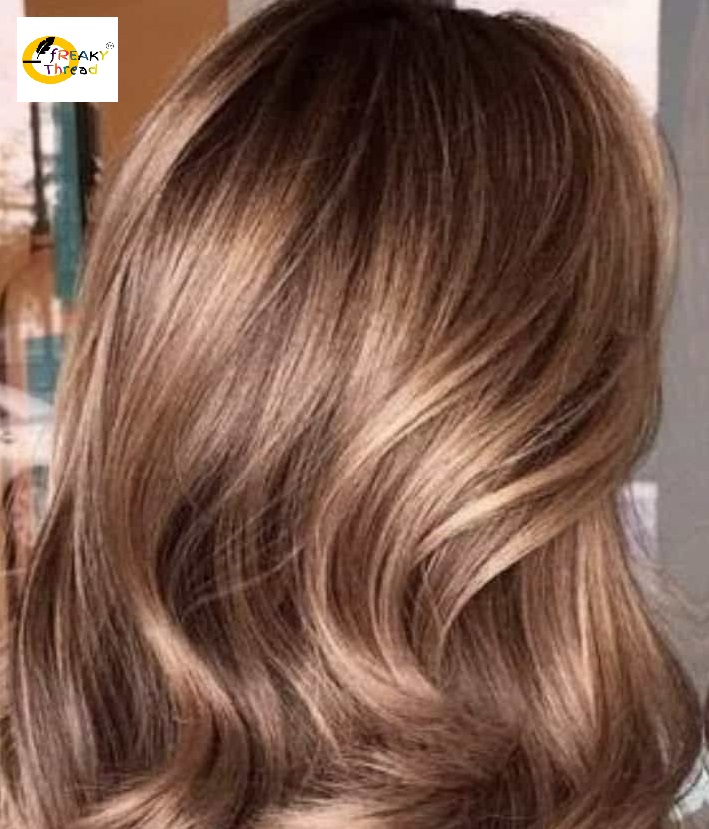 caramel hair color is a sun-kissed, buttery shade which is the most popular hues for highlights nowadays. The light golden touch with caramel hair color is loved by most of the hair experts and stylists. Caramel hues make the perfect balance between the rich shades of blonde, brunette and red. Black hair with caramel highlights also contrasts in fashion this season.