Trending Wall decoration ideas 2020
When someone wants to decor his home and creating a certain ambiance. It not only decorates the wall but also enhances the touch and feel of the area.
Regardless of what your style is, wall decor tricks can amp up your walls and bring out your character and taste. Whether you're an artist, a nature lover, or a book reader, your walls can be personalized so that you can be surrounded by the things you admire. There are many types of wall decor according to area and space. I'm sharing some ideas with you.
Hanging Antique Plates
Hanging antique plates on the blank wall is the most common and perfect style today to change the look of the room and also to admire the guests. You can also swap these plates regularly to bring change.
Go Geometric
The primary colors and geometric accents are the perfect combinations of wall decor. The different paint style variations set the scene for an ode to color and shape in which you also hang your favorite piece of art.
Frame Botanicals
If you are a nature lover than the botanical frames and wallpapers are your perfect choices for wall decor. These botanical frames and wallpapers provide you a fresh look and enhance the feel of the wall.
Layer Mirrors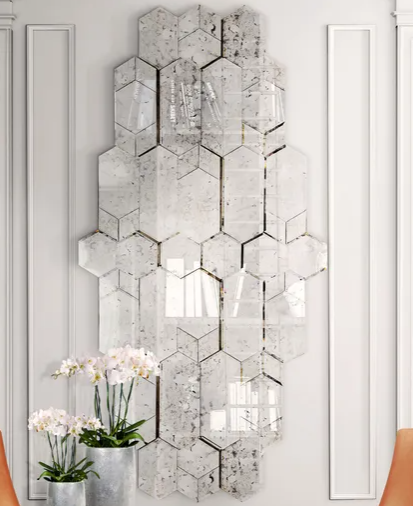 When the two gilt mirrors stacked against each other, it gives a new meaning to your room. It is an easy and simple way that makes a big style statement.
A PICTURE LEDGE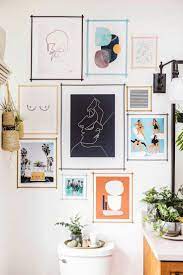 A picture ledge is a decent and as well as an inexpensive way to display your art collection. Whether you place single or multiple ledges, they are the perfect solution for wall decor.
Go Grayscale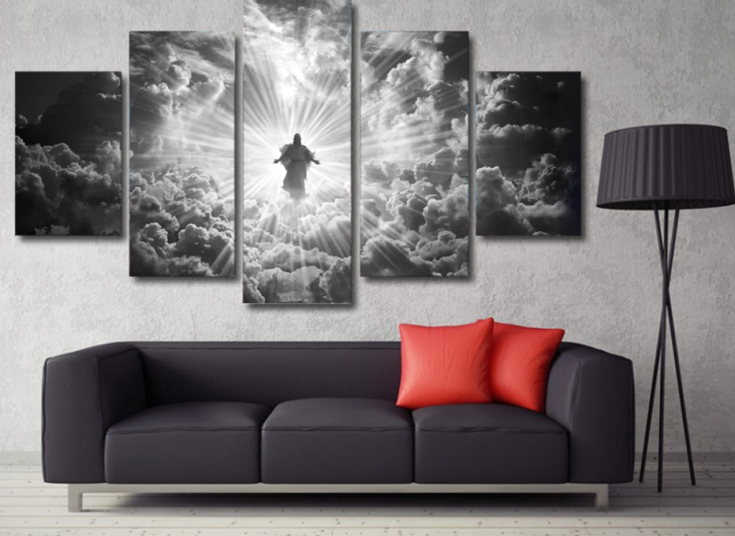 The combination of black and white artwork display is the choice of those who like the neutral color scheme in their contemporary living area.
Paint Straight On the Walls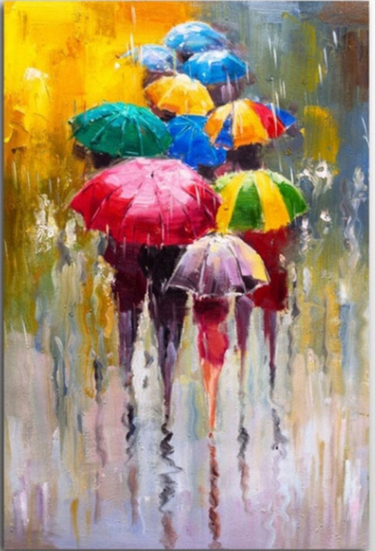 An abstract figure is painted directly on the walls which extend from wall to ceiling. It makes the room feel completely polished.
Setting your Mood
A grid arrangement of some iconic photographs that simply set your mood every day at any time.
Hang Dangling Frames
Hang different dangling frames between the chimney and entrance is always eye-catching.
A Perfect Place For Booklover
A blank wall that is converted to a mini library with the collection of reading material and unique objects is loved by every book lover. Wooden, steel, mirror, and oak stairs are used as shelves.
Bookless Shelves
A built-in bookshelf that is filled with framed art is another way to display your heart content and cover up your boring wall. It also helps you to arrange and rearrange your items after some time.
Framed The Furniture
When you have to cover up a big wall area make a group of different small pieces together. To create an eye-catching pattern or to give some shape, trace your favorite piece of furniture against the wall with the collection of frames.
Discovered New look from Old
A gallery wall full of antique hand mirrors is something with different ideas. These simple and antique mirrors clustered together beautifully to show your art taste. It also reflects the light in the entire room.
Keep It Simple
Framed the bold and solid colors give the sunny touch to your walls and are loved by those who want simple and decent wall decor.
CONTRAST STYLES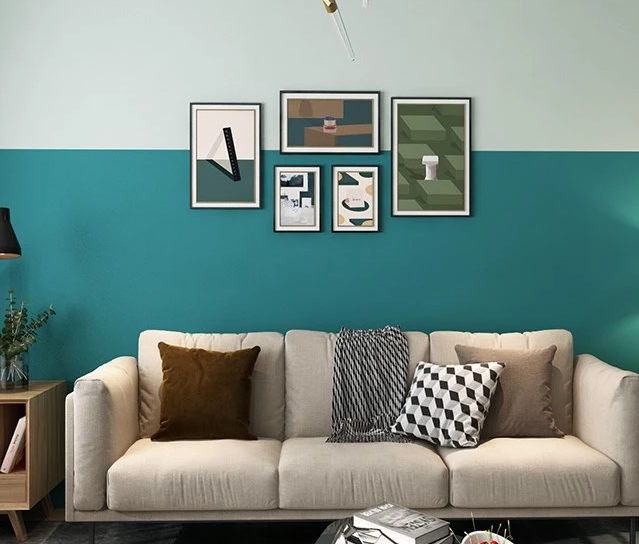 In this rustic game room, a bold black and white painting contrasts the wood-inspired space, serving as a focal point on a neutral-toned wall. You can also make different contrast styles according to your mood and personality.
Cover The Wall With An Iconic Wallpaper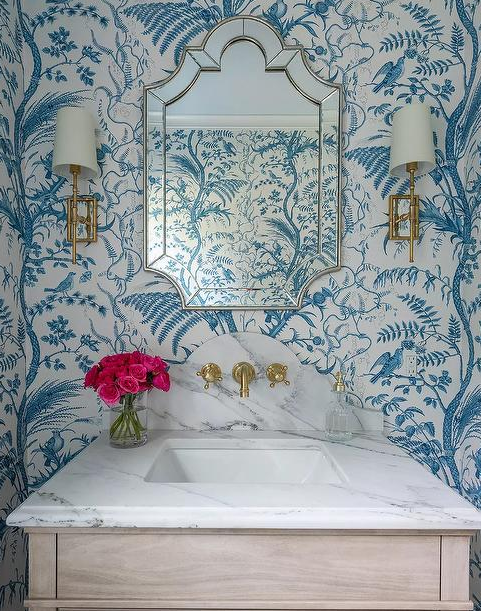 To make a simple as well as the unique wall you can use iconic wallpapers according to your taste and style. The fresh look of wallpapers enhances the feel of the room.
Floating Shelves
Some photos and art items do not belong to walls, in this case floating shelves are the best idea to place the items. Globe, seashells, especially toys are placed well on it which looks sophisticated and easy to pick up for Lil ones.
Living Wall for a Plant Person
If you are a Plant person and want to bring a space to life than a living room wall containing your favorite plants are your choice.
Succulent Planters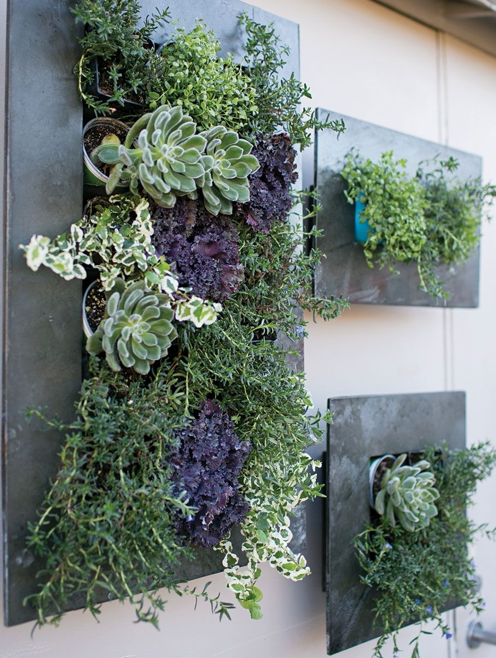 If you want to bring some fresh feel in your daily life via plants but can't invest in the full wall than you can go for low maintenance succulents in wall mounted planters.
Round Mirrors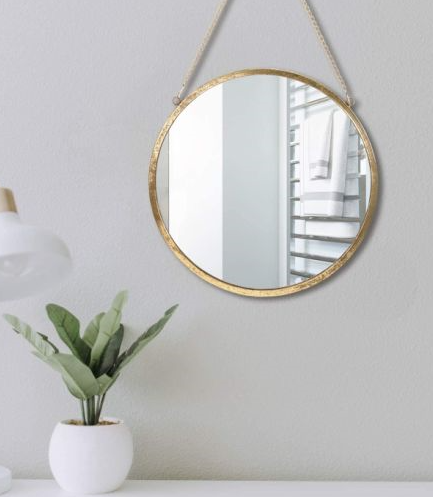 Nowadays round mirrors are trending when to go for wall decor and it works well different design styles. It completely changed the look and feel of the wall without adding any additional items.
Magnetic Wall
Initially, magnet item belongs to fridge or door only but now the magnetic Wall is in and trending when you want to decor your wall. It feels overwhelming wherever you see your memories in one platform.
Textile Wall Art
You can also hang a vintage textile art to the white living room wall to balance out the vibrant space. You can also use a framed vintage scarf on your wall decor.